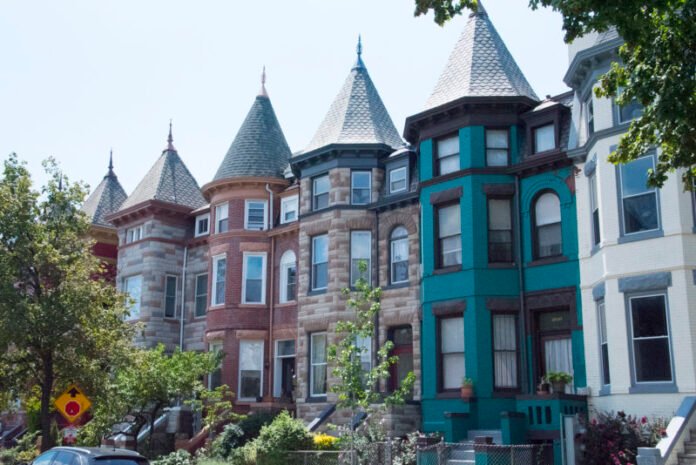 I moved to Washington, DC almost five years ago from Brussels. For some reason, I knew I was going to live in DC at one point or another.  From my previous visits during my years abroad and my time living in Northern Virginia in the early 2000s, I knew that if I was going to move back to the United States, I would settle in DC. There's something about the city: the monuments, the endless cultural activities, the museums, and of course the food. DC gets millions of visitors a year, but sadly, most stay at the National Mall area and Georgetown. However, there's so much more to our city. The DC Lottery Neighborhoods Campaign asked me to share why I love living in the nation's capital. Needless to say, that's an easy task:
For those of us who live in the District, our city is more than just a tourist stop. This is where we bought our first home and our daughter was born. My husband proposed to me at the reflecting pool at The National Mall. Our DC address is where my husband's permanent green card was mailed to. DC is a city where you see lawns with signs that say in various languages: "doesn't matter where you come from, we're happy that you are our neighbor". You see people of every race and creed on a daily basis. This is the type of city I want to raise my daughter in. I want her to learn from her neighbors as much as she learns from school.
Washington, DC a city rich in culture. Whether you're listening to GoGo music blasting through Georgia Avenue or indulging in Pupusas in Columbia Heights, you can experience the best of our country converged in one city. Boredom is nearly impossible when you have dozens of cultural events hosted by embassies and cultural societies on a weekly basis. Beyond the rows of homes and apartment buildings, you can also be close to nature at gorgeous green spaces such as Rock Creek Park or the Franciscan Monastery. You can take a virtual trip around the world through the renowned Ethiopian restaurants in Shaw to the diverse vendors at Union Market.
DC Lottery Neighborhoods Campaign was created to highlight the neighborhoods that bring the city to life.  I was excited when I saw the neighborhood scratcher tickets they created for the campaign. The artwork is beautiful, depicting some of DC's most iconic neighborhoods. Funny enough, I have a tradition of buying scratcher lottery tickets in every new city and country I visit. True story: I once won 100 Euros in Vienna, my friend and I splurged on a decadent lunch! I am excited to see that my neighborhood, Brookland was included! We host many visitors throughout the year and I am thinking this will make a fun arrival gift.
If you're like me and hoping to win when you scratch off the ticket, but don't, it's not the end of the game!  You still could win in the DC Lottery's Second Chance contest. Enter your non-winning ticket for a chance to win $500,000. This is the perfect amount to help you buy your dream home… or in my case pay off the mortgage!
Whether you're visiting or you live here in the district, try your luck with the DC Lottery Neighborhoods Campaign. They also make a great gift!
Disclaimer: This post was sponsored by DC Lottery. As always, opinions are my own.